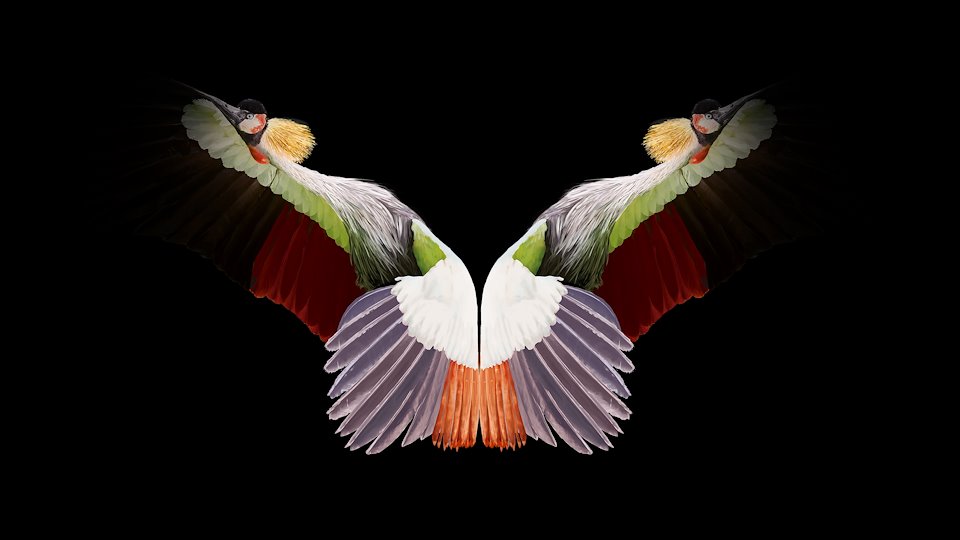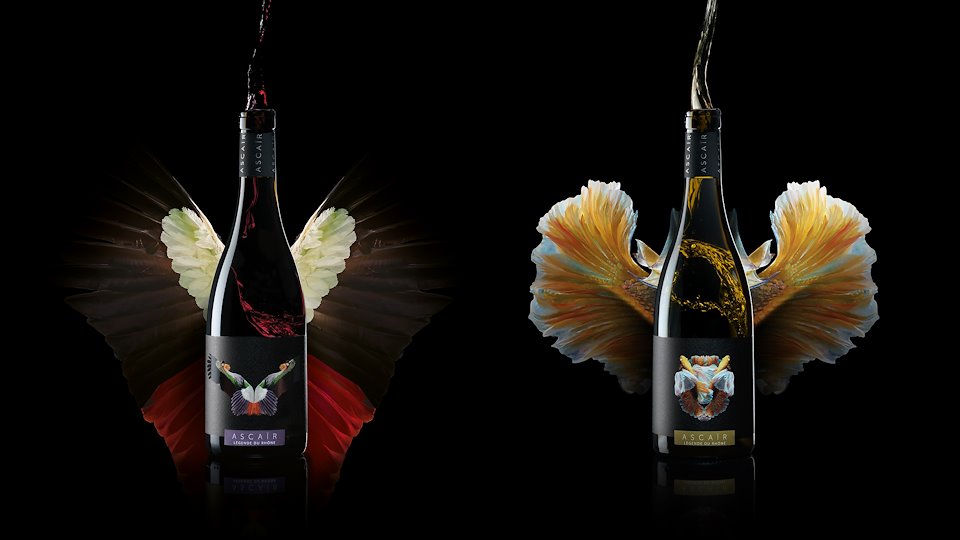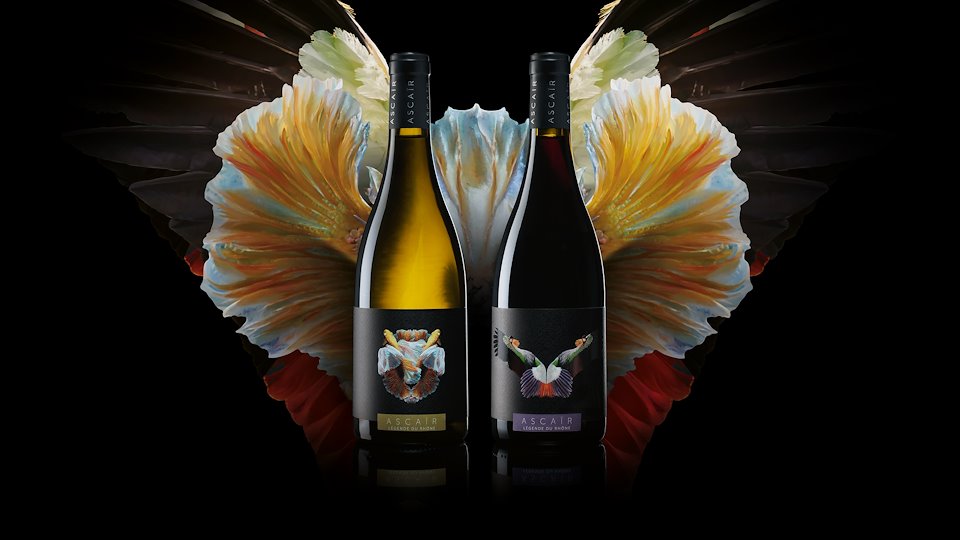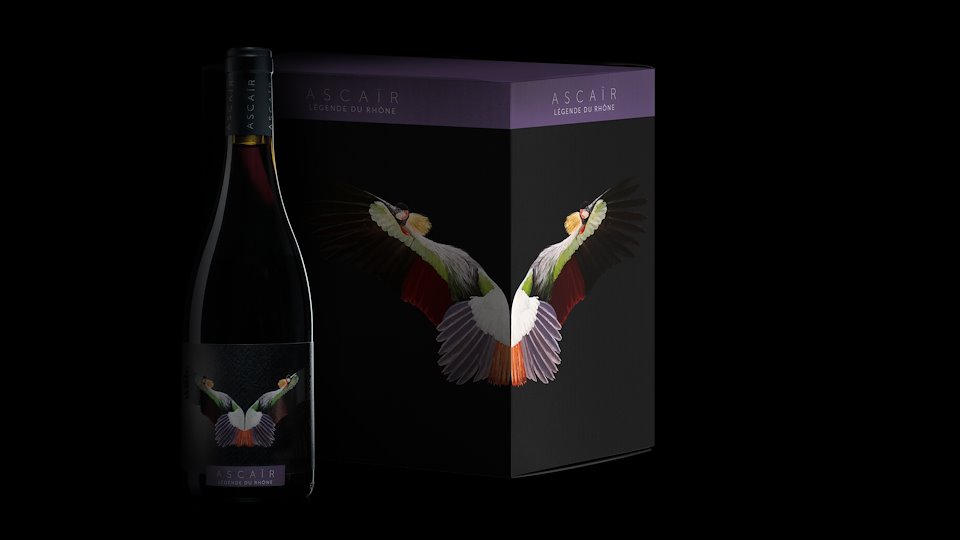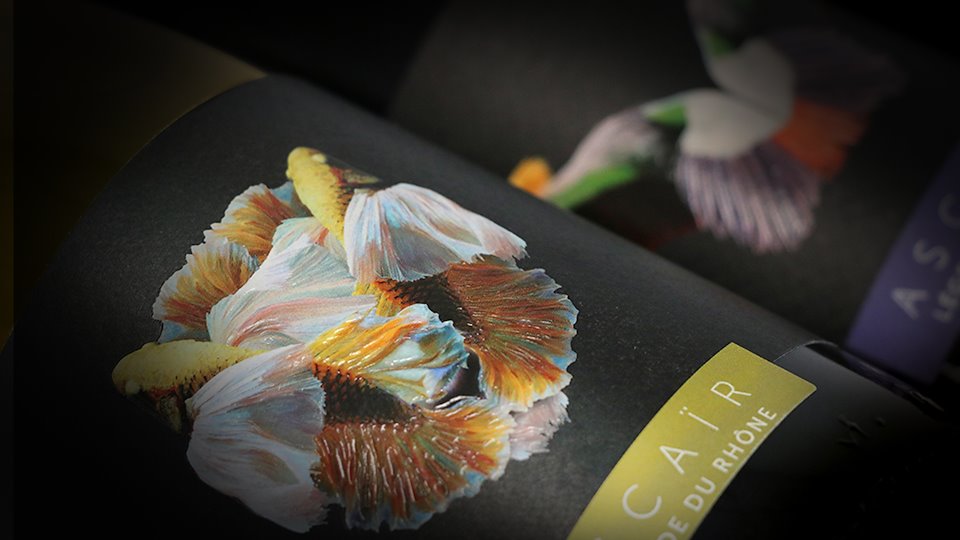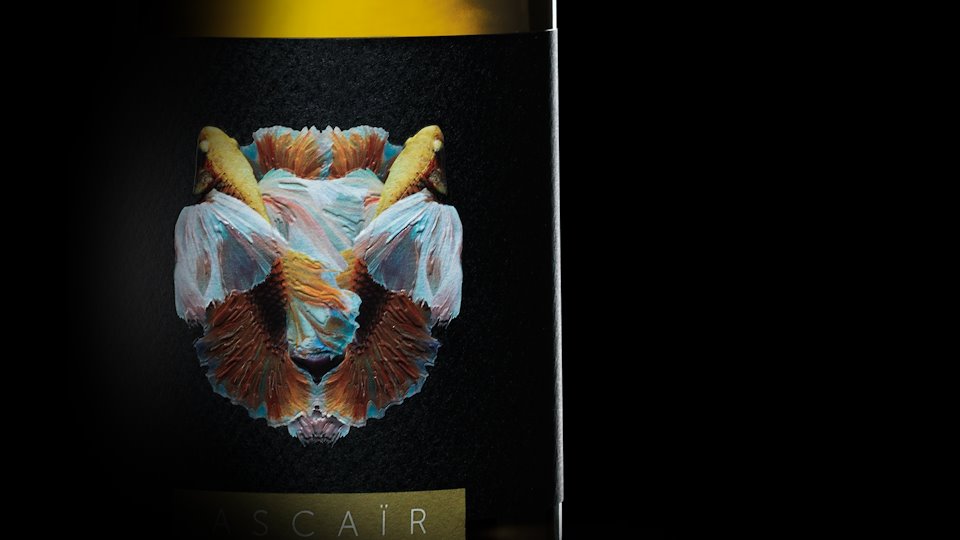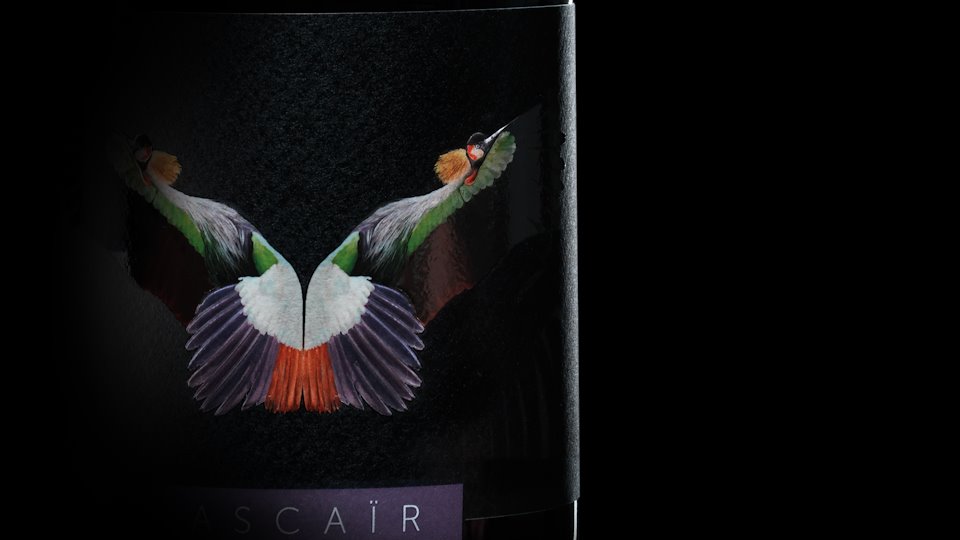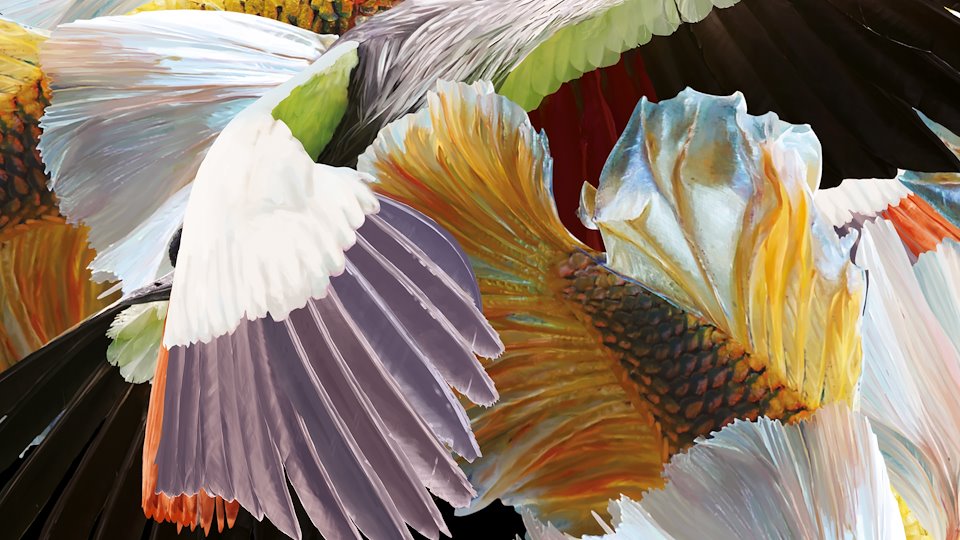 ASCAÏR is a French wine concept that strives to break free from traditional wine codes and offers an experience that starts directly at the label. Rooted in the Côtes du Rhône it's inspired by a bespoke story: the Tarasque Legend. Described as a cruel fictive, part land, part fish animal, the Tarasque is a chimera with various portrait descriptions. ASCAÏR embodies these portraits and each wine personality in two illustrations helping people imagine the wine's organoleptic profile, the story carried by the bottle, the best food pairing to drink your wine. What will you feel? What will you see?
The objective was to design and develop a new range of wines (1 red and 1 white), including a brand name, a story that encapsulates the aromatic profile of each wine and a bold and out of the category graphic identity specific to each variant. The wine targets premium segment out of home consumers and professionals. Our involvement was in strategic creation of name, brand story and label design. The client words: the more original, impudent and bold our wine will look, the more it will perform!
Inspired by the Tarasque legend and its unclear portrait, we composed two distinctive illustrations that each form a fantastic beast. Placed on a black field, it speaks to the imagination of the consumer whilst simultaneously informing on the wine's organoleptic profile. The name, ASCAÏR, derives from the Tarascaïres knights, protectors of the legend. We chose deep and rich colors that relate to the wine's generous character. The result is a multisensorial, accessible and contemporary label.
A lot of attention was given ASCAÏR's creation. The illustrations were totally hand drawn with full of details. The colors carefully selected. The paper chosen for its contemporary yet authentic character. Even the unique label shape is part of the unique ASCAÏR personality. The label and illustrations were enhanced several embossed layers, adding to the sensorial character of the product and communicating the wine's complexity. Finally, the name tops it off with a link to the historical legend.